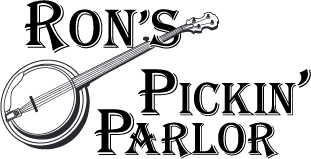 4961 Rushing Rd
Stanfield NC 28163
704-888-9961

If you call and get an
answering machine,
we are most likely with a
student. Please leave a
brief detailed message and
we'll be glad to return your call. Thanks!
banjoron@bellsouth.net

We are an Authorized Dealer for
Sullivan Banjos, Deering Banjos,
GoldTone Banjos, Goldstar Banjos, and usually have other used banjo's such as Gibson, Stelling , and others in stock. Please check our current inventory below for the banjo of your dreams and if you need an instrument not in our inventory we will be glad to special order it for you...And as always we appreciate and thank you for your business.